Never tire of watching these critters.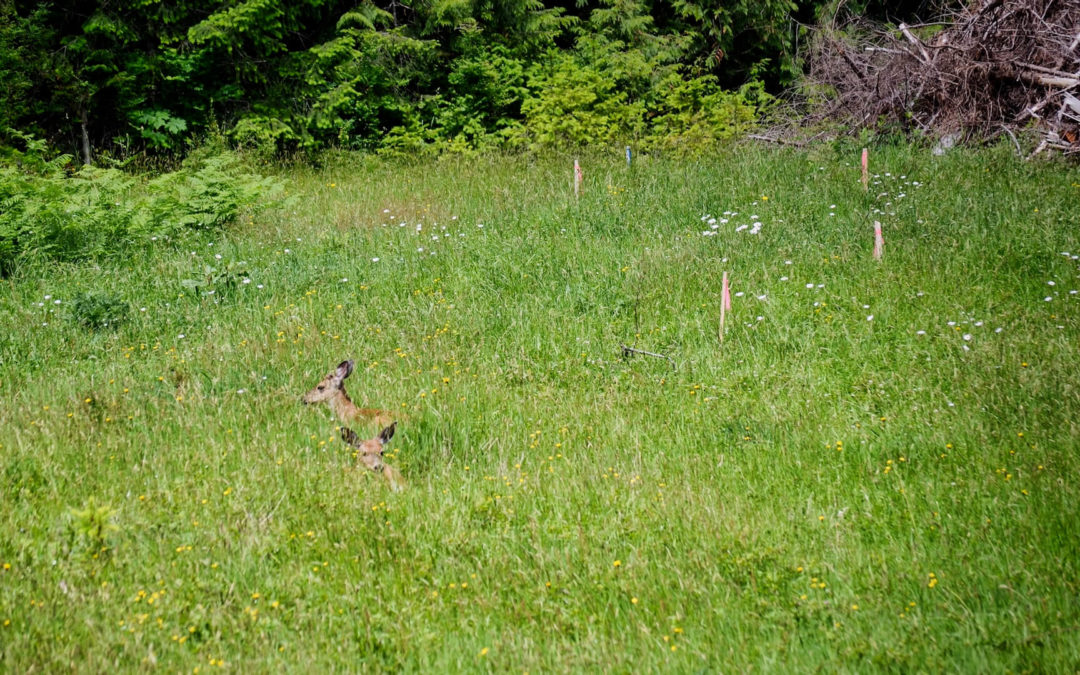 Been thinking about mowing this field. Starting to get a bit overgrown. But lately some of our deer friends have been resting in that same spot. So, mowing can wait.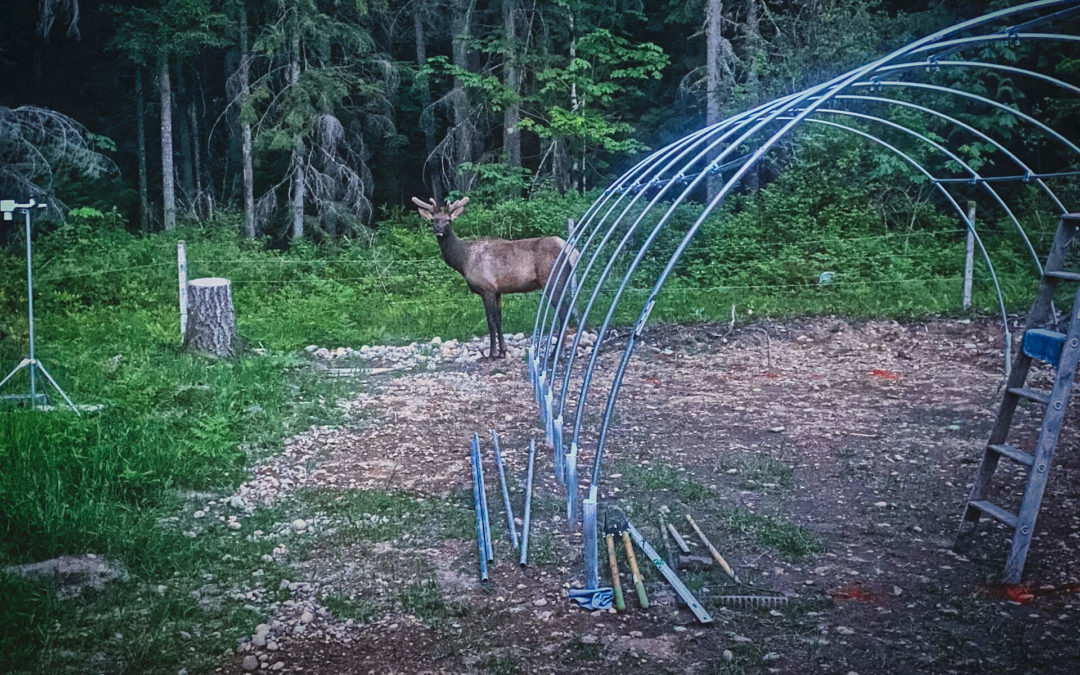 Making slow but steady progress on our 16 x 24 hoop house. This guy and a smaller friend wandered through to check it out. So far, so good.